About Us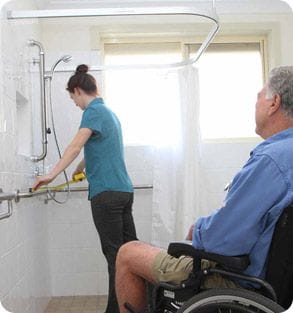 We are the only organisation that operates as a representative and advocacy group for home modifications.
Our training is targeted towards knowledge/skills required to assess and do home modifications as per Australian standards, current best-practice and according to the requirements of various government programs and initiatives.
Vision
That all Australians have access to home modifications that support and enhance their wellbeing.
Mission
Through advocacy and lobbying and the supply of best practice information and resources, MODA will provide mechanisms to empower and enable the home modification industry, suppliers and people to confidently undertake home modifications that will foster wellbeing and re-ablement.
Values
In carrying out its Vision and Mission, MOD.A values open and ethical practices, transparency, accountability, quality services and safe and productive workplaces.